Sponsored projects
Call Me MiSTER
Call Me MiSTER (Mentors Instructing Students Toward Effective Role Models), an innovative new program focused on increasing the number of expertly-trained teachers from diverse backgrounds, is being launched this fall by Louisiana Tech University's College of Education in an effort to recruit and support African American males to become highly-qualified elementary school teachers.
CORE
CORE (Collaborative Regional Education) brings technology to high-need, rural classrooms with the goal of improving college and work readiness among 8th-12th grade students. The CORE model integrates technology in classrooms and provides teachers with professional development that prepares them to use technology as a tool to support individualized learning. Other components include partnership building, classroom support, dual enrollment scholarships (CORE Scholars), and change management. The i3 grant, a subcontracted partnership with Jacksonville State University, builds upon what has already been established for CORE, with the long-term goal of implementing the program nationwide.
CORE envisions the transformation of K-12 and higher education so that students are increasingly engaged, instructors are increasingly innovative, and educational institutions are increasingly supportive of system-wide change and community-wide partnership building.  The mission is to fuel transformation through professional development, project/challenge-based learning, technology, classroom support, change management and partnership building, evaluation and research, and innovative teacher preparation. CORE's goals are to prepare students for college and career through increases in 21st Century Skills; expand methodologies and technologies in the classroom; and create sustainable support for system-wide change management.
Research and Engineering Apprenticeship Program (REAP)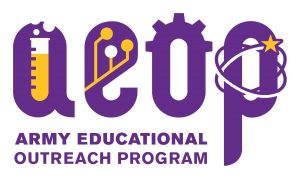 REAP is a summer STEM program that places talented high school students, from groups historically underserved in STEM, in research apprenticeships at area colleges and universities. REAP apprentices work under the direct supervision of a mentor on a hands-on research project. REAP apprentices are exposed to the real world of research, they gain valuable mentorship, and they learn about education and career opportunities in STEM. REAP apprenticeships are 5-8 weeks in length and apprentices receive a stipend.
UTeachTech
UTeachTech pairs the University's esteemed engineering and science programs with its outstanding teaching preparation programs, resulting in a single, interdisciplinary degree program that provides you with the knowledge needed to work in industry and the skill set to lead in the classroom. As a graduate of UTeachTech, you will have more career options. The choice is yours, and choice is empowering.