COLLEGE OF EDUCATION & HUMAN SCIENCES
While university life is an adventure, it can get overwhelming with classes, studying, co-curricular events, and social activities. Student Success in the College of Education and Human Sciences at Louisiana Tech University is here to provide resources and support beyond the classroom. We are here to help!
Academic Success
Successful students are those who proactively learn how to utilize resources, resolve problems, and experience campus life. We have programs and resources to help you succeed at every stage of your journey at Louisiana Tech University. From your first year navigating classes to commencement, we are here to help you.
Develop a plan for success
Identify goals and priorities
Manage your time
Overcome roadblocks
Learn who and where to find help
Embrace the university experience
Contact me to learn more about campus resources for academic success. The College of Education and Human Sciences is committed to ensure your best possible academic experience at Louisiana Tech University.
Retention
Learning about how university life works (and surviving it) can be tough and you may need extra guidance, support, or someone to listen. Academic success is your responsibility. If you find yourself on suspension or probation, I am here to help. There will be an Academic Performance Agreement to sign. Terms are provided with the intent to help you become successful in your academic career at Louisiana Tech University.
What does it take to become Successful?
A worthwhile goal
Action, not just talk
Hard work
Preparation and practice
Good habits
​Perseverance
Helpful links
​Career Center
​Writing Center
Clinical Residency and Recruitment Center (CRRC)
​Louisiana PRAXIS
Contact
We are here to help with anything from directing you to free on campus tutoring to help with time management and improving test taking skills. If needed we can help you develop a plan to get off academic probation. You will never experience condemnation or shame; you will only receive encouragement, help, and a little chocolate.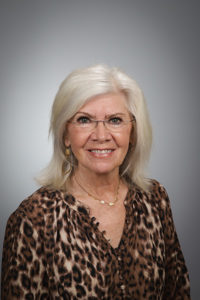 Connie McKenzie
coe-success@latech.edu
Student Success Specialist
Woodard Hall 104 ​
318.257.3322