Tech to continue as state's NASA Educator Resource Center
The National Aeronautics and Space Administration (NASA) has announced that Louisiana Tech University will continue to serve as the state's NASA Educator Resource Center (ERC). Through the ERC Network, NASA provides the expertise and necessary facilities to help educators access and utilize a variety of instructional products. All of these products are aligned with national standards and appropriate state frameworks and are based on NASA's unique mission and results.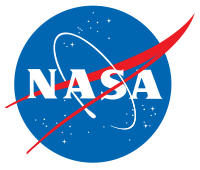 "It is a real testament to the educational outreach efforts undertaken by Louisiana Tech that we have once again been awarded the opportunity to host the ERC for Louisiana," said Glenn Beer, director of Tech's Science and Technology Education Center (SciTEC). "The proposal that was submitted highlighted many of the way that we have incorporated the ERC into our K-12 outreach activities." According to Beer, highlighting educational outreach programs such as the Summer Science Institute and the LA GEAR UP summer camp program that serve K-12 students during the summer contributed to the renewal of the ERC partnership. Louisiana Tech University was first selected to host the ERC in 1999 as the result of a competitive proposal process among institutions in Shreveport, Lafayette, Baton Rouge, New Orleans, Lake Charles and Ruston. "The choice to keep the Louisiana ERC in the SciTEC in Louisiana Tech's College of Education is indicative of the success of the center's placement on our campus over the last ten years," said Lindsey Keith-Vincent, museum educator for the IDEA Place. "Staff members from the ERC have shared space science resources with students and teachers across our state and will continue to do so as a result of the award." NASA has established regional and state Educator Resource Centers throughout the United States to disseminate materials to and assist educators in providing world-class science, technology, engineering, and mathematics education nationwide.