AROS Consulting offering free social media seminar
800×600 Normal 0 false false false EN-US X-NONE X-NONE MicrosoftInternetExplorer4 /* Style Definitions */ table.MsoNormalTable {mso-style-name:"Table Normal"; mso-tstyle-rowband-size:0; mso-tstyle-colband-size:0; mso-style-noshow:yes; mso-style-priority:99; mso-style-parent:""; mso-padding-alt:0in 5.4pt 0in 5.4pt; mso-para-margin:0in; mso-para-margin-bottom:.0001pt; mso-pagination:widow-orphan; font-size:10.0pt; font-family:"Times New Roman","serif";}
AROS Consulting, an organizational solutions and services group created and managed by doctoral students from Louisiana Tech University's industrial and organizational psychology program, is offering a free social media seminar for all campus and community members.
"Friends, Fans, and Followers: Using Social Media for Competitive Advantage" will be held from 12:00 p.m. to 1:00 p.m., June 20 at the AROS Consulting offices at 401 West Louisiana Avenue in Ruston.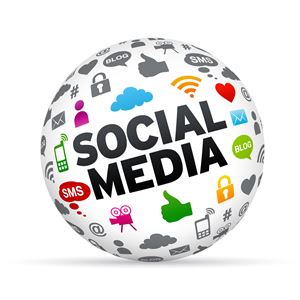 The free seminar will focus on best practices and ethical safeguards for recruiting and identifying the best potential employees via social media websites.  It will also show the importance of having a social media policy for current employees and suggestions for how to develop one will also be covered.
"Social media is the new way of communication, and it's here to stay," said Ann-Marie Rabalais, project manager for AROS Consulting.  "Seventy-five percent of employees access social media from personal mobile devices during the workday.  So if your business isn't savvy about using social media, you're falling behind.  Companies are gaining a competitive edge by using social media to recruit and hire employees.
"But social media can be a double-edged sword.  Our seminar will help local businesses realize how to avoid the risks social media poses as well as how to use it to their advantage."
According their website, AROS believes that organizations have the expertise and knowledge to find their own solutions, if provided the tools and structure to do so.  By developing partnerships with organizations through process consultation, they work to develop synergistic relationships aimed at providing organizations with the tools needed to achieve their goals.
For more information about the seminar or if you plan to attend, please email AROS at
ann-marie.rabalais@arosconsulting.org
.