Education professor receives International Literacy Association award
Dr. Carrice Cummins, endowed professor of education at Louisiana Tech University, has been awarded the International Literacy Association's Special Service Award, which recognizes individuals who are working to advance literacy in schools and communities, is given periodically for unusual and distinguished service to ILA.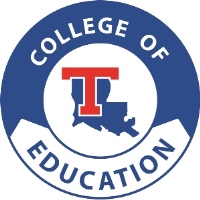 Cummins was the past president of ILA (then the International Reading Association), has served as a member of the ILA Board of Directors and several ILA committees and special interest groups, such as the Teacher Education Task Force and the Early Childhood Commission. "At an early age, I knew that teaching was something I wanted to do," Cummins said. "The second year of my teaching career, my teaching day was split between high school math and a third grade reading class. That was the year I knew literacy development was where I belonged. "In that first reading classroom, there was a child struggling both at school and at home, and I experienced firsthand how our reading and talking our way through good books made her a stronger individual. I have been hooked from that moment on and this passion makes it easy to do whatever you can to enhance literacy development." Cummins said she was honored to be considered for the Special Service Award. "The award is not one that is given automatically every year, but is reserved for times when the (ILA) staff feel that someone has contributed to the mission of the organization in an outstanding and significant way," she said. "The recommendation came directly from the staff of the International Literacy Association and not from a special colleague of friend who works with me daily. "To be recognized for the things you do naturally to support literacy advancement and acknowledged by those behind the scenes of an organization — those who really do the work — is truly a humbling experience." Dr. Don Schillinger, dean of the College of Education at Louisiana Tech, said the award helps recognize Cummins' outstanding service to the community. "(This) is indicative of her tireless service locally, regionally, nationally and internationally to promote literacy," Schillinger said. "We are very pleased that this very prestigious organization has recognized Dr. Cummins's service and commitment to providing educational opportunities to those who need them most." Schillinger added that Cummins exemplifies service, scholarship and a sincere concern for the well-being of learners from both to post-secondary to adult education. "We are extremely fortunate to have her as valued member of our College of Education family and look forward to continuing to fully support the work her and her esteemed colleagues are doing to lead exciting and innovative literacy-focused efforts in our region and across the nation," he said. Lindsey Vincent, the director of Louisiana Tech's SciTEC Center, was a student of Cummins and said she is well deserving of the award. "Her energy, enthusiasm and love of teaching was infectious," Vincent said. "She is certainly deserving of such an honor. I am thankful I had the opportunity to learn from and now work with such a talented and caring individual." The ILA is a global advocacy and membership organization dedicating to advancing literacy for all. ILA collaborates with partners across the world to develop, gather and disseminate high-quality resources, best practices and cutting-edge research to empower educators, inspire students and inform policymakers.
Written by Judith Roberts – jroberts@latech.edu