College of Education to offer new pathways to teacher certification
Louisiana Tech University's College of Education is set to launch two new alternative teaching certification programs next month that will provide authentic classroom experience and a pathway for new educators to begin teaching in less than a year.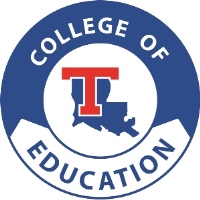 The first program, a Master of Arts in Teaching, will lead to teacher certification as well as a master's degree in education. The second is a post-baccalaureate program, which will lead to teacher certification only. Both programs will be offered for middle grades and secondary concentrations, and will begin with three days of summer workshops designed as hands-on, collaborative experiences to help prepare teachers for the responsibilities they will encounter beginning with the first days of school. Other topics to be covered in these programs include instructional strategies, differentiation, lesson planning and types of assessment.  The certification programs are designed to be completed in one year or less with modules that will combine the best of face-to-face and online teaching. According to Louisiana Tech's College of Education, its new alternative certification programs are grounded in authentic classroom teaching and facilitated by master teachers and university faculty.  Candidates will be immersed in authentic classroom experiences from the beginning of the program with the support and assistance of mentor teachers and clinical university faculty. Course objectives will be accomplished through a year-long internship for those already in a teaching position and in their own classroom, or a year-long student teaching for those not currently teaching.  Scholarships may also be available for those who qualify. An information meeting is scheduled for 3:00 p.m., June 9 in Woodard Hall, room 130 on the Louisiana Tech campus.  For more information, contact Melanie Gleason, director of alternative certification in the College of Education, at
melanie@latech.edu
or 318-257-2849.