College of Education to launch innovative Call Me MiSTER program
Call Me MiSTER (Mentors Instructing Students Toward Effective Role Models), an innovative new program focused on increasing the number of expertly-trained teachers from diverse backgrounds, is being launched this fall by Louisiana Tech University's College of Education in an effort to recruit and support African American males to become highly-qualified elementary school teachers. With a history of graduating effective and award-winning teachers from across America, Louisiana Tech's College of Education will introduce this first of its kind program to the State of Louisiana.  Call Me MiSTER is a collaborative initiative between Louisiana Tech and Clemson University, and is the result of thorough planning and effort at Louisiana Tech by Denovia Love-Vaughn, Dr. George Noflin and Sam Speed, along with strong support from university and community leaders.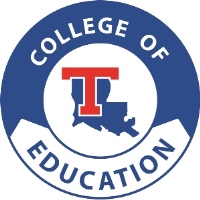 "I am really humbled to be a part of this great opportunity for the potential teachers, the fortunate school districts, and the students that will be enhanced by the influence of these teachers," said Noflin, director of Call Me MiSTER at Louisiana Tech.  "I am appreciative that our administration has the desire to embrace diversity, not out of lip service, but truly because it is the right thing to do.  I have been working in education for over thirty years and this is arguably the most meaningful and purposeful work of my career." Speed, who serves as dean of student engagement and undergraduate recruitment, said he knew several years ago that Call Me MiSTER was a program that could not only provide an excellent experience for participants, but could also help elevate Louisiana Tech to a higher level. "After experiencing the Leadership Institute at Clemson University this summer, I am certain we are heading to new heights," Speed said.  "I'm thankful to Dr. Noflin, Dr. (Don) Schillinger and Dr. (Les) Guice for providing support for this great program. This is a dream come true." Student participating in the Call Me MiSTER program are provided benefits including financial assistance, residential living environments, mentorship through peer cohort programs and intensive learning, and hands-on professional development in order to become transformative, highly effective educators. "The addition of the Call Me MiSTER program at Louisiana Tech exemplifies the continued commitment to recruit and retain a more diverse student body and university community," said Love-Vaughn.  "I personally look forward to the collaboration between the Office of Multicultural Affairs and the College of Education as we jointly support students in their academic, social and professional journeys." "I am extremely excited about the positive impact this program will have on teacher preparation at the College of Education and on the academic success of elementary students in Louisiana," said Dr. Don Schillinger, dean of Louisiana Tech's College of Education. It is expected that a student who completes the Call Me MiSTER program and becomes certified to teach will have an opportunity for a teaching position in a public school and will teach one year for each year he or she received financial support from the Call Me MiSTER program. "This important program enhances diversity and provides dimension to Louisiana Tech's effective and highly successful program of teacher preparation," said Dr. Terry McConathy, provost for Louisiana Tech. Louisiana Tech is currently recruiting its first cohort of students to the program for the fall 2017 quarter.  Anyone interested in being a part of this dynamic new program should contact Dr. George Noflin at (318) 257-3923 or at
gnoflin@latech.edu
.