College of Education hosts Technology for Learning and Teaching 2018 Summer Institute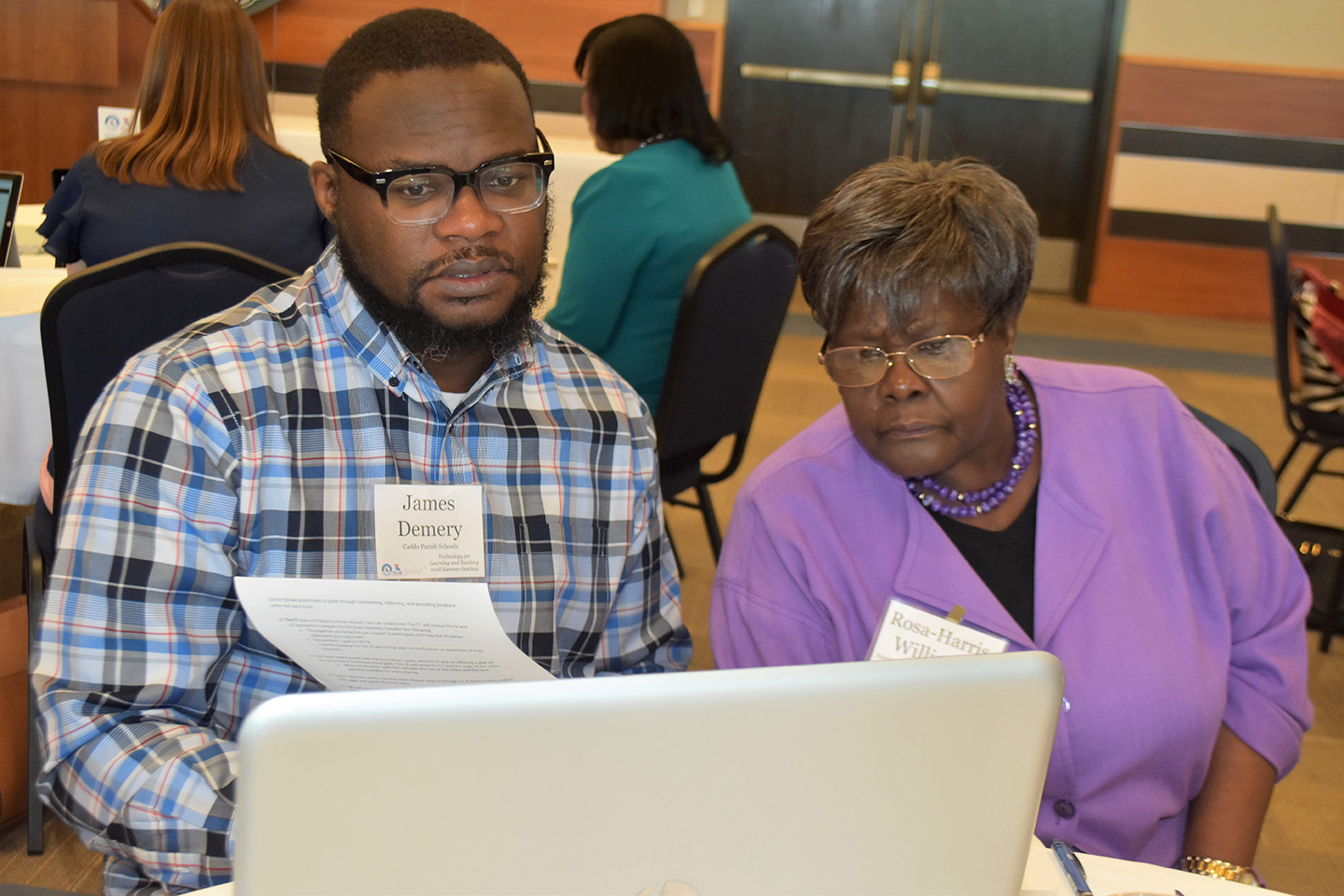 More than 50 clinical educators engaged in a two-day summer institute spotlighting uses of Swivl technology to provide quality feedback to future and current teachers.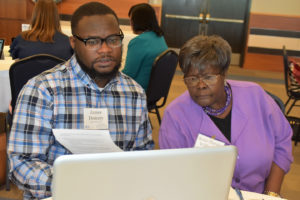 A Louisiana Department of Education Louisiana Believe and Prepare Clinical Expansion grant funded the training that was facilitated by a team from Kansas State University –  Dr. David Allen, Mrs. Jill Wood, and Dr. Erica Sponberg. Educators reviewed strategies to secure strong videos, learned how to provide online feedback using K-State's protocols, and explored the Zoom, Swivl Cloud, and Nearpod applications throughout the institute.
"It is exciting to see the universities and school districts engaging together in professional development as we work toward the common goal of preparing successful future educators for our state," said Dandy Monroe, Ouachita Parish District Liaison.
The Summer Institute was designed to provide strong models for teachers and school systems, according to Louisiana Department of Education's (LDOE) Director of Educator Preparation Nicole Bono. 
"The Technology for Learning and Teaching 2018 Summer Institute is an outstanding model of how teacher preparation programs and school systems can learn together the most innovative ways to support teachers," Bono said. "The training, hosted by Louisiana Tech's College of Education, provided professional development on innovative technology that will help ensure that pre-service and in-service teachers receive high quality feedback."

Swivl is already used in several districts across the state in teacher evaluations and coaching to improve practice. Louisiana Tech's secondary teaching program coordinator Traci Walker said she was able to gather ideas for both coaching clinical residents in schools as well as integrating new technologies into her college courses.
"The small system allows a video learning and teaching opportunity with minimal distractions in the classroom. The rich opportunity to mark evidence of effective teaching by competencies or evaluative tools, such as Danielson's Framework for Teaching, will be invaluable in providing evidence of professional growth over time," said Dr. Amy Vessel, director of Tech's Clinical Residency and Recruitment Center.

Teams participating this week included Grambling State University, Southern University and A&M College, A.E. Phillips Laboratory School, Bossier Parish Schools, Caddo Parish Schools, Jackson Parish Schools, Linwood Charter School, Monroe City Schools, Ouachita Parish Schools, Webster Parish Schools, and Winn Parish Schools.
"The Bossier Parish School Board values the Believe and Prepare Project," said Emma Jordan, liaison for the Bossier Parish School Board. "This partnership promotes our school district's initiative to establish an effective educational workforce to further the academic successes of our students in Bossier Parish."