Everyone dreams of a better world where people's struggles do not define their direction and identity. But what if helping one person sparks the change of future generations? Caitlin Randle, a senior Counseling Psychology major, plans to do just that and more.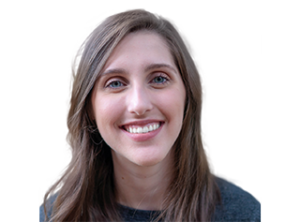 Randle is ever loyal to her family, literature, and the desire to attend Louisiana Tech. Born into a family with strong Bulldog ties, Caitlin had always felt Tech was "the choice" when it came time to apply for college. However, her pursuit of psychology was not such a clear decision.
An avid reader of thrilling mystery novels  and binge-watcher of "Hannibal," she first found interest in forensic psychology. However after late-night Google sessions, Caitlin felt she'd "make a great counselor," she said, and began pursuing a psychology degree.
Despite her love for 19th century English literature, Caitlin chose to pursue her passion for psychology to impact others in a deeper way.  
"I'm a huge advocate of mental health. Mental health is something that we all struggle with, but why aren't we talking about it?," she said. "In treating others through Counseling Psychology, I can best help my clients by thinking about what they are going through and helping them as individuals."
The Tech Family, she said, "truly offers a college bond unlike any other where no one judges anyone." However, when it comes to the College of Education and its psychology and behavioral sciences undergraduate program, the Tech Family takes on a whole new meaning to Caitlin.
"The psychology family gets to know you," she said. "Teachers genuinely care that students do well and excel. They work with you and make sure you get it. If you don't know what you want to do, they will help you. If they don't know the answer, then they will help you find it, know it, and pursue it."
Caitlin said it was "incredibly important" to get to know faculty and to seek every opportunity to grow and learn from them. Dr. Jeff Walczyk has greatly impacted Caitlin as a mentor, adviser, and professor through guidance and leadership every step of the way. As a research assistant for Walczyk, Randle gained crucial experience and resiliency that she will bring into her future practice.
Following graduation, Caitlin will pursue her Ph.D. in counseling psychology at Tech and will use her degree to broaden her horizons, options, and opportunities to influence the world in multiple ways.
As she finishes her final year of undergrad, Caitlin offered some advice to both current and future psychology undergraduate students. "Take initiative in building relationships," she said, "plan ahead for your future, and whether by counseling, research, teaching, or whatever passion you pursue, make a positive difference in some way to someone."