Dr. Jeff Walczyk, who holds the Mary Robbin Dorsett Endowed Professorship in Education, has a passion for psychology and the opportunities to teach future psychologists how to grow in their practice, understand the human brain, and find ways to better society through research of the behavioral sciences.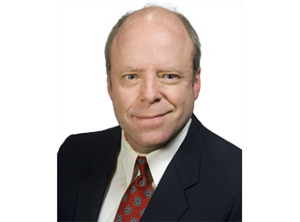 A native of rural upstate New York, Walczyk traded in the cold winters for the milder, north Louisiana temperatures in the summer of 1996, and the Tech Family has been grateful to have him ever since. 
As a teen, Walczyk found great interest in the brain and in figuring out how it worked. However, rather than taking the traditional route to a medical degree, he discovered there was a more direct route to engaging in his passion.
Psychology is the scientific study of the mind and behavior, and through teaching and research, Walczyk pursues the deeper understanding of the mind, behavior and reasoning, and the patterns of how and why the human brain both actively or passively responds.
"My favorite course to teach is undergraduate cognitive psychology, which is the study of mental information processing like memory, decision making, problem solving," Walczyk said.  
By leading this specific course, he teaches his students the importance of these proactive processes of the brain to better understand one's way of thinking and correlating actions. However, he goes further into the study through interactive research with his students.
Currently, Walczyk is conducting a study on the cognition of deception via polygraph testing to better detect malingering in hopes of helping those whom are truly in need so they'll receive the help crucial for survival.
"By revealing the perpetrator, we are able to protect the innocent," he said. "Therefore, this study can go beyond its original objective and cover issues of helping society overall and anti-terrorism."
In Walczyk's opinion, finding ways to better the world around us starts on a smaller, yet impactful, scale. What he likes most about teaching undergraduate psychology majors, he said, is "helping advance that professional identity development — especially during advising — by encouraging them to explore and eventually commit to some career path. I always ask my students, 'What do you want to do?,' and then direct them to faculty and staff members or employers in that expertise."  
Walczyk also looks for local opportunities, such as the Methodist Children's Home and DART, for students to gain real-life experience outside of the class room: such an experience both meets their passions and challenges them to broaden their horizons.  
When describing what the Tech Family means to him, Walczyk said the University as a "nice balance" of having both a smaller student/faculty ratio that allows every student to be treated as an individual, and numerous programs and opportunities that allow students to pursue their passions. Walczyk wears many hats of dedication to his students — adviser, professor, mentor, boss, and friend — and his Loyal Blue legacy will forever leave an impact on both the program and the College of Education.