Dr. Hannah McKenzie has a profound love for two things – being active and helping others learn how to move better while doing what they love.  
She first found interest in physical therapy and the movement of the body while working closely with her high school soccer trainer.  During one of her undergrad courses from freshman year,  McKenzie embraced the phrase, "let's be active" to establish her passion for physical therapy .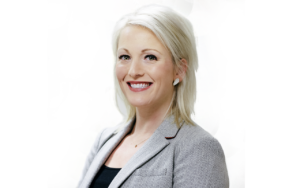 From that moment on, McKenzie changed her interest in the body from the cell level to the system level. Through Kinesiology, she was able to begin seeking better ways and practices of meeting patient's needs.  With her passion for health and wellness, McKenzie strives for helping her clients learn how to move their bodies better and return to what they love in a healthier way.
Before earning her Doctor of Physical Therapy degree from LSU Health Science Center in Shreveport, McKenzie received both her undergraduate and master's degrees from Louisiana Tech University. She was named student of the year as an undergraduate and graduate student.
Kinesiology is one of the fastest growing majors on Tech's campus. Students have an abundance of opportunities to learn not just how to help others improve physically and mentally, but to "be a part of something that is bigger than themselves."
"I give full credit to Dr. Szymanski and his faculty and staff who are dedicated to doing all that it takes to prepare students for applying for PT School or other career options," McKenzie said. "They make sure that students know what their degree involves and the opportunities that are available in the field."
When reflecting on her years at Louisiana Tech, McKenzie stressed the importance of finding a mentor of any capacity (financial, professional, spiritual) and to talk to their professors about their passions and worries.
"Building relationships with patients, doctors, coworkers, and the community in the field is key and crucial," said McKenzie. She believes that pushing past any insecurity is crucial to developing lasting relationships with patients and the community.
McKenzie serves her patients at Danni Jones Physical Therapy and could not imagine a better way to impact her community. She and her colleagues offer internships to students, especially Louisiana Tech Kinesiology students, but any student who shows interest into the field. McKenzie encourages students to pursue their passion with full devotion and perseverance and to fall in love with serving their community in order to make an impact in the world.