Dr. Elizabeth "Libby" Manning is an advocate for early childhood education, an eager scholar, and an optimistic encourager. The assistant professor is a proud Louisiana Tech graduate in her eighth year of teaching in the College of Education.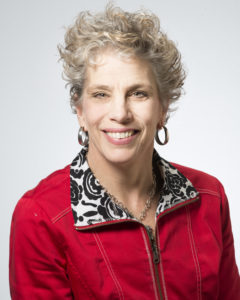 Manning is on the National Board of Professional Teaching Standards in Early Childhood Education.  She has also been a recipient of the Milken Award Winner National Teaching Award, Lincoln Parish Teacher of the Year, and the Chamber of Commerce's Young Educator of the Year Award.
Despite her accolades, Manning remains passionate about one simple thing – empowering education. She "absolutely loves teaching" and desires for all educators to pursue their passion of teaching fervently and wholeheartedly. The 22-year veteran of the classroom has taught in both Caddo and Lincoln parishes in grades from kindergarten through middle school. She enjoys having the opportunity to go back and teach little ones during her students' field experience where students watch and critique her teaching according to the Davidson Instrument, which is the same evaluation used for student teaching and clinical residency evaluations.
Manning praised her former mentors and colleagues, Dr. Catherine Whiteman and Dr. Jamie Humphries, with inspiring her passion for teaching.
She also recalled her fondest teaching memory of when Whiteman and Humphries who went the extra mile and made a surprise visit to her classroom after graduation to keep her accountable to their high teaching standards. Manning aspires to be the same mentor and guide to her students.
"They instilled such a passion and mission for teaching with exceedingly high expectations for classroom standards," Manning said.
"Children are a seed, we just have to plant them in the right soil to grow," Manning added. " Every educator has the power within them to make a difference. Students who graduate from the College of Education will be the change agents that will change the world."
Carol Dweck's "growth mindset," with its ability to transform students' thinking and learning capacities both inside and out of the classroom, inspires Manning as well. A fixed mindset restricts the individual from developing and improving their intelligence and talents and plateaus their learning. However, a growth mindset offers no limitations to a student's development and encourages the individual to tap into the power within them to strive for their passions and achieve limitless opportunities.
"When people believe that they are intelligent and do not limit their potential, their capacity for success is endless," she said. "The growth mindset has key parts that are imperative to an individual's development: perseverance, resilience, flexibility, optimism, and empathy."
Manning is just as passionately committed to the idea that others – especially educators – should never stop learning.
"As educators, we are called to teach thinkers," Manning said. "However, if we stop striving to think better or become complacent and stagnant learners then we have already failed our students and should start seeking other professions."