Child Emotion Center founder to deliver next New Frontiers lecture
Dr. Kathryn Lemery-Chalfant, Professor of Psychology at Arizona State University and head of the Child Emotion Center-Arizona Twin Project, will deliver the next lecture in Louisiana Tech University's New Frontiers in Biomedical Research Series.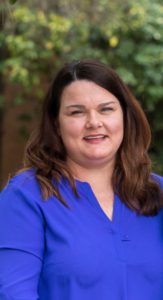 Lemery-Chalfant's presentation, titled "Early Prevention: Breaking the Link Between Genetic Risk and Developmental Psychopathology" will be held at 3:30 p.m. Feb. 10 in University Hall with a reception to follow. The event is free and open to the public.
This lecture is being sponsored by the ENRICH Center and the College of Applied and Natural Sciences.
"We are looking forward to hosting Dr. Lemery-Chalfant at Louisiana Tech. She will provide a unique experience for such a variety of disciplines – from Human Development and Family Science to Psychology and Behavioral Sciences to Biological Sciences – to learn how our fields can work together to increase the effectiveness of interventions for children," said Dr. Julie Rutledge, Director of the ENRICH Center and Associate Professor in the School of Human Ecology. "Additionally, it is an opportunity to welcome members of our community to open the conversation for how we can better translate cutting-edge research to practice. I had the opportunity to hear Dr. Lemery-Chalfant present at a conference, and I am delighted to be able to welcome a researcher of her caliber of expertise in early intervention and behavioral genetics to campus."
Lemery-Chalfant, who is dually trained in developmental psychology and behavior genetics, earned a Bachelor of Arts degree in Psychology from the University of Oregon, a Master of Science degree in psychology from the University of Wisconsin-Madison, and a PhD in psychology at the University of Wisconsin-Madison. She joined Arizona State University faculty in 2001 where she later founded the Child Emotion Center.
Her research projects include the Arizona Twin Project, Wisconsin Twin Project, Early Steps Multisite study, Project Alliance 1, Las Madres Nuevas, and AS-U Live Project. Lemery-Chalfant's research interests include developmental methods, temperament and emotion, gene-environment interplay, psychosocial moderation of genetic risk, and specificity of risk for mental and physical health.
Lemery-Chalfant has earned a variety of honors and awards. In 1999, she was awarded the American Psychological Association Dissertation Research Award, from 2013-2016 she was an elected Member-at-Large on the Division 7 Executive Committee of the American Psychological Association, and from 2016-2020 she became a regular member of the NIH Psychosocial Development, Risk, and Prevention (PDRP) study section, among others.
Lemery-Chalfant's seminar is part of the 2019-2020 New Frontiers in Biomedical Research Seminar Series: Impacts on Health & Society. The series is an interdisciplinary lecture series that focuses on advancements in the fields of biomedical engineering, biology, biochemistry, and physics. The series strives to foster an understanding of human health and disease by bringing renowned researchers to campus with whom faculty, students, and members of the Ruston community can interact.
For more information on the series contact Dr. Jamie Newman at jjnewman@latech.edu or Dr. Mary Caldorera-Moore at mcmoore@latech.edu.