COLLEGE OF EDUCATION & HUMAN SCIENCES
Office of Professional Education Outreach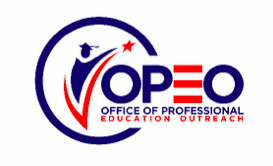 Through the Office of Professional Education Outreach, operated through the Science and Technology Education Center (SciTEC),  teachers and counselors from partner schools and districts can enroll in a number of courses for professional development and continuing education.
Enrolling
Louisiana Tech provides tuition scholarships of approximately $800 per teacher per eligible course, so that access to the highest quality instruction is available at an affordable cost.
Districts or students can be billed for the balance of the tuition.
Enrolled students must have a teacher's or counselor's certification to be eligible for the scholarships.
Tentative Fall 2019 course offerings
Introduction to Cyber Education and Learning
Integrating OpenSciEd Materials into a Middle School Science Classroom
School Law and Policy
Praxis Preparation
Introduction to Afterschool and Out of School Time Program Facilitation
Grant Writing: Securing Resources to Support Programming and Instruction
Foundations for Teacher Leaders
Foundations for Mentor Leaders
Introduction to the Learning Sciences
Coding and Programming for Teachers
Importance of Mental Health and Associated Resources in PK-12
Contact
Erika Jones
erikaj@latech.edu
318.257.2866