COLLEGE OF EDUCATION & HUMAN SCIENCES
Counseling Psychology – Doctoral Student Spotlights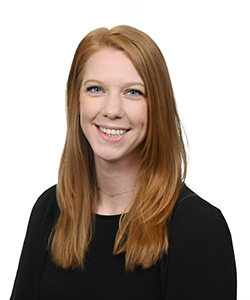 Kayla D. Henry, M.A Counseling Psychology Doctoral Candidate:
Kayla, originally from North Carolina, earned her BA in Psychology with a minor in Criminology from UNC-Wilmington (2013) and her MA in Counseling and Guidance from Louisiana Tech University (2023). Her current role in the field includes assisting with pre-employment, fitness for duty, and officer involved critical incident evaluations for local first response agencies. Kayla has worked in a variety of mental health settings including ABA Therapy, TBI support, Tailored Care Management for individuals with Intellectual / Developmental Disabilities, and University Counseling Services. Through the program's training, Kayla has gained experience providing psychological testing to clarify mental health diagnoses and guide treatment for concerns such as ADHD, learning disabilities, intellectual disability, and clinical syndromes including depressive, anxiety, and personality disorders. Regarding counseling, most of Kayla's experience is in Cognitive Behavioral Therapy, and she is currently working toward becoming a more trauma-focused clinician. As a former 911 dispatcher, Kayla is passionate about furthering research regarding and services available to first responders. Her current research interests include sleep health, emotional labor, burnout, and job satisfaction. Aside from work and school, Kayla prioritizes spending time with her husband Dylan, children Ellie (5) and Brooks (1), and dog Baxter. She enjoys being outdoors, traveling, and learning new recipes.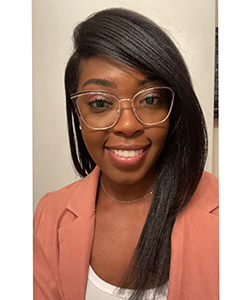 Aungelique Sledge, M.S. Doctoral Candidate:
Aungelique Sledge is a fifth-year doctoral candidate, interested in the applicability of clinical counseling and research. She is a licensed professional counselor from West Helena, Arkansas, who therapeutically integrates a cognitive-behavior and acceptance commitment approaches. She prefers to work with at-risk adolescents who generally comes from marginalized and underrepresented communities. In her spare time she enjoys tasty vegan eateries, reading books by BIPOC authors, lifting weights, traveling, and FaceTiming her friends and family.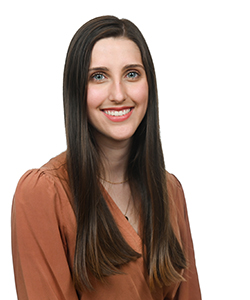 Caitlin Gerding B.A. Doctoral Candidate:
Caitlin (Cait) is originally from Minden, LA. She completed her B.A. in psychology at Louisiana Tech University in 2019. Cait's clinical interests include working with veterans (specifically PTSD), sexual assault survivors, children with autism, and generalized anxiety. She also enjoys teaching and psychological assessment. She is completing her field placement at the Overton Brooks VA in Shreveport and CCPR Bossier. Once she graduates, she intends to return to Overton Brooks while working toward her license and then pursuing a medical psychology license. In her free time, Cait is most often reading, playing video games, or spending time with her family.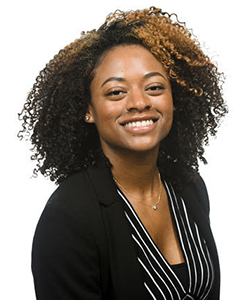 Jibri Parker, B.A. Doctoral Candidate:
Jibri Parker is originally from New Orleans, LA, however lived Philadelphia, PA for 12 years. She completed her undergraduate degree from Temple University with a major in Psychology and a minor in African-American Studies. Jibri worked as an Administrative Vocational Rehabilitation Specialist for Lighthouse Louisiana for the Blind where she aided adults with disabilities to find employment within the New Orleans and Baton Rouge area. Through the doctoral program, Jibri has received experience with testing and diagnosing psychological disorders including but not limited to ADHD, personality disorders, PTSD, autism and learning disorders. Her clinical interests include physical health and its impact on mental health and research interests include race-related stress and emotion regulation. In her free time, she enjoys spending time with her family and friends, taking care of her physical health, and enjoying good food.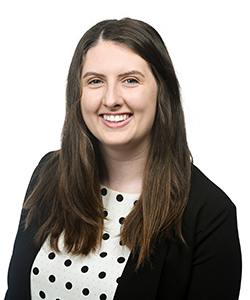 Lakyn Haag Boone, Doctoral Candidate:
Lakyn Haag Boone grew up in Alexandria, Louisiana and obtained her BS in psychology from Louisiana State University in 2020 at which time she entered the Counseling Psychology Doctoral Program here at LATech. Through the program's training, Lakyn has gained experience providing psychological testing to clarify mental health diagnoses and guide treatment for concerns including but not limited to ADHD, learning disabilities, intellectual disability, and clinical syndromes including depressive, anxiety, and personality disorders. She has also gained extensive experience in providing psychotherapy services from the lense of cognitive behavioral therapy and acceptance and commitment therapy. Her research interests include sleep, relationships, and human development. In her free time she enjoys nothing more than spending time with her husband and family. She loves being outdoors, traveling, learning new recipes, and playing with her miniature dachshund Milo. After graduation Lakyn would like to work in or eventually open a small private practice conducting assessment and therapy services.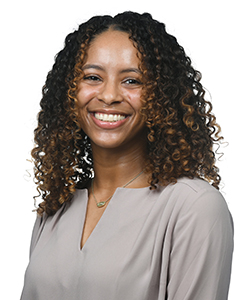 Kiara Scott, B.A. Doctoral Candidate:
Kiara Scott is a 4th year Counseling Psychology doctoral student at Louisiana Tech University. She was born and raised in Houma, LA. She earned bachelor's degrees in Interdisciplinary Studies (with concentrations in Biology, Psychology, and Health and Exercise Science) and Psychology at UA-Little Rock. While there, she also played Division I women's basketball. After graduation, Scott worked as a Behavioral Health Specialist at an community-based outpatient behavioral rehabilitation program for children and adults. Her clinical interests include student-athlete mental health, mental health of Black-identifying individuals, depression, anxiety, mental health stigma, trauma, and coping. Kiara's theoretical orientation is integrative and utilizes cognitive-behavioral and person-centered approaches. During her free time, Scott enjoys listening to hip hop, R&B, and soul music, along with exercising, watching sporting events and documentaries, and spending time with family and friends.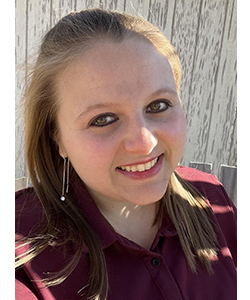 Kristen Hooper, Doctoral Candidate:
Kristen is currently in her 4th year of the program. She grew up in Oklahoma where she got her B.S. in Psychology with a minor in chemical and alcohol dependency counseling at Southwestern Oklahoma State University. She then completed her M.A. in Counseling with an emphasis in addictions at the University of North Dakota. Her research interests center around addictions and the role self-compassion plays in addiction treatment. Upon graduation she plans to work with incarcerated individuals who struggle with addiction or in a private practice setting doing assessments. In her free time, Kristen enjoys hiking, fishing, watching movies, spending time with family, and hanging out with her dog Koda.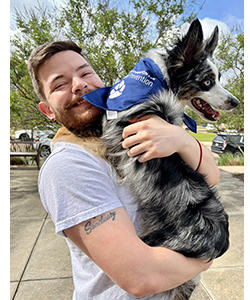 David Rusk:
David Rusk is a Louisiana native from Olla who uses any pronouns. They earned their bachelor's degree in Psychology with a minor in Sociology from Louisiana Tech University in 2021. During their undergraduate, Rusk was involved in Residential Life, Peer Leadership Council, and PRISM. Their clinic/research interest includes working with the Queer Community, stress, imposter syndrome, and well-being. While their theoretical orientation is still developing, Rusk leans more towards a process and emotional approach with some cognitive-behavioral techniques sprinkled in.  During their free time, Rusk enjoys hanging out with friends, working out, playing video games, and playing with his dog, Shirt (yes, that is his name).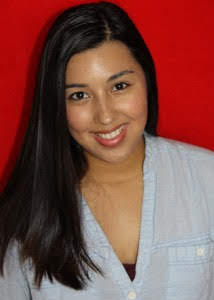 Melissa Lozano:
Melissa Abigail Lozano, all her friends call her Abby, was born and raised in Los Angeles, CA and had the opportunity to live in Rome, Italy for four months during her undergraduate studies. She received her bachelors from Azusa Pacific University in child developmental psychology and her masters from the University of San Francisco in Marriage and Family Therapy (MFT). Previous clinical experience includes working as a residential counselor for two years, working as a behavioral specialist for three years, and working as an MFT intern for two years. Abby is currently a licensed MFT in CA since July 2023. She chose to attend Louisiana Tech University to work under Dr. Walt Buboltz who specializes in sleep research. With that being said, her research interests include sleep disorders, sleep paralysis, and how sleep affects individuals across the lifespan. After graduation, she hopes to work as a researcher at a sleep lab either in the east coast or in Canada. A fun fact about Abby is that she DJs as a side hobby and during her free time, you'll find her spending time with her friends, doing jigsaw puzzles, and traveling.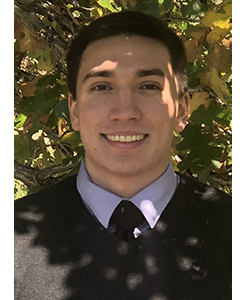 Joseph Mendoza:
After all school obligations are done, Joseph likes spending time outdoors. Whether it's biking, hiking, or camping, being outside as much as possible is the goal. Moving from the small east coast state of Delaware, home for the next couple decades was in Phoenix, Arizona. Between graduation of a masters and before going back to school for a PhD, that time was spent working in a private psychiatric hospital with teens. Current research interests are how religious or spiritual beliefs impact expression of compassion and empathy towards persons who do not follow the same belief system. Goals post-graduation include membership of a group practice with other psychologists and a separate private practice conducting psychological assessments.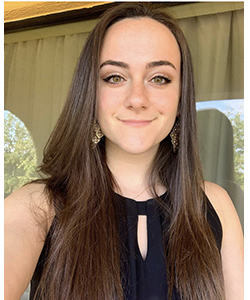 Blaise Caldwell:
Blaise is from Monroe, Louisiana. In her free time, Blaise enjoys photography, traveling, watching movies, and playing video/board games. Her research interests include the short- and long-term effects of trauma. Blaise currently works at the Louisiana United Methodist Children's Home and has been there for over two years as a mental health specialist. After graduation, Blaise hopes to work with adolescents, doing both therapy and assessments.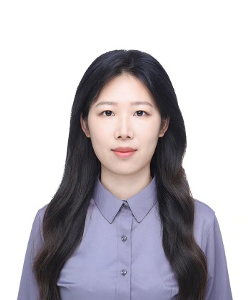 Xufei Wang:
Xufei Wang is from China and she is a licensed counselor in China. She has been interested in understanding human beings since she was a child. Her primary research interest is to understand social and cultural differences and the internal and external factors that affect individual development from a more systematic perspective. She is looking forward to further developing her research interest specifically on cultural-specific factors associated with the therapeutic relationship and working alliance. Wang is also eager to participate in the training and supervision of professional mental health counselors in China. She enjoys watching TV dramas, eating hot pot with family or friends, and taking dance classes. After a stressful period of work or study, she likes to spend a few hours slowly and carefully cooking a delicious meal.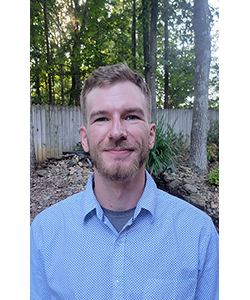 Austin Frazier:
Austin Frazier is from East Tennessee but has spent some time living in California, Montana, and various parts of the world! He enjoys spending free time outdoors, listening to podcasts, and reading books that offer insight into his interests. Austin's areas of research interest focus on lifestyle habits, resilience building, and trauma recovery. Life experiences and the interests mentioned earlier have made him want to work with military members and first responders immersed in mentally and physically arduous occupations.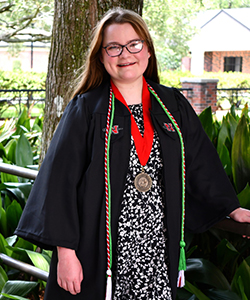 Aleksandra Adams, B.A.:
Aleksandra Adams is from Jeanerette, LA, where she grew up with her parents, siblings, and lots of pets. She graduated from Nicholls State University with a Bachelor of Arts in Psychology and a minor in business administration in May of 2023. Aleksandra loves psychology and is very passionate about learning more about human behavior, as well as helping others through these learnings. She is particularly interested in learning and developmental disorders, military mental health, sleep, and the use of video games and recreational reading for relaxation. In her spare time, Aleksandra loves to nap; spend time with her family, friends, and cat, Argent; read; play video games; work out; and cook. After graduation, she plans to work as a counseling psychologist, providing care to all age groups and possibly teaching at a university.